Westview Church Staff
Lead Pastor – Pastor Josh Van Leeuwen
Josh Van Leeuwen was raised on a farm near Hull, IA and is a graduate of Boyden-Hull High School and Northwestern College in Orange City, IA.  In 2006, Josh graduated from Western Theological Seminary in Holland, MI with a Master of Divinity degree. After graduation he served as Senior Pastor of North Holland Reformed Church in Holland, MI until coming to Westview in January of 2013.  Josh and Heather have three children: Josiah (born in 2008), Hannah (born in 2010), and Judah (born in 2012).
Pastor of Discipleship & Mission – Pastor Jake Parks
Jake Parks is from Carlisle, Ohio, a small town near Dayton.  After graduating high school he first attended Calvin College in Grand Rapids, Michigan and then Western Theological Seminary.  Jake is married to Becky, a middle school teacher at Des Moines Christian School. Their son, Graham, was born in 2017.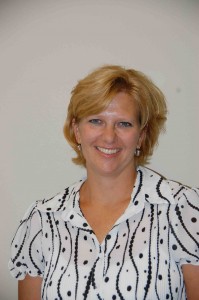 Preschool Director – Christy Wellendorf
Christy Wellendorf is the Preschool Director at Westview.  She loves helping young children learn about God's word. Christy graduated from Simpson College in 1989 with a bachelors degree in Elementary Education.  She has spent her time teaching preschool and was an Assistant Director of a childcare and learning center.  Christy and her husband, Brian, have 2 children, Tyler and Bailey. They spend a lot of time enjoying sporting activities together.
Children's Ministry – LuCinda Beltman
LuCinda Beltman grew up in Beaver, Iowa, and moved to Waukee after marrying her husband, Brad, in 2005.  She worked in the healthcare field before staying home with their children, Sophia (born in 2008) and Collin (born in 2011).  Most recently, LuCinda served as the Director of Children's Ministries at Waukee United Methodist Church.  Brad is employed as an information security consultant with Secureworks.
Director of Music Ministry/Ministry Support Coordinator – Suzanne Lenters
Suzanne Lenters grew up just outside of Pella, Iowa and graduated from Pella Christian High School and Central College. Suzanne and Nick moved to the Des Moines area after their marriage in 2001 and have lived in Waukee since 2003. Suzanne worked in ministry at Meredith Drive Reformed Church and The Bridge for 7 years before staying home to care for her family, including Gavin (born in 2007) and Liam (born in 2009). Nick is employed as a consultant with the c wenger group and is working to complete his MBA from the University of Iowa.
Ministry Support – Sara Spencer
Sara Spencer is originally from Pella, Iowa. She graduated from Trinity Christian College with a degree in Elementary Education. She and her husband Barry got married in 2002 and moved to Waukee in 2003. They began attending Westview Church in 2008. They have three children Madelyn (born in 2005), Hannah (born in 2007) and Benjamin (born in 2010). 
Director of Adult Discipleship – Kat Hatting
Kat Hatting, originally from Willmar, Minnesota,  graduated from Bethel University in 2006 and received a master's degree in human physiology from the University of Oregon. Her sports medicine career brought her to the Des Moines area in 2008, where she worked as a Certified Athletic Trainer for Simpson College and Stadia Sports Medicine. After being a homemaker for four years, Kat's passions have turned toward church ministry, and she is working towards a Master's of Divinity through Western Theological Seminary. Kat lives in Waukee with her husband, Chad, and children Levi and Esther.
2020 Governing Board Members
Randy Stromley – Chair
Scott Rhone – Scribe
Janet Harwood
Nick Irlmeier
Julayne Sankot
Neil Smeenk
2020 Elder Board Members
Clare Van Dis – Chair
Kristin Van Mersbergen – Scribe
Janet Harwood
Russ Flug
Neil Smeek
2020 Deacon Board Members
Julayne Sankot – Administrative Chair

Liz Lawrence – Scribe

Jon Webb

Nick Irlmeier
Casey Rice